Who we are
trasporti opere d'arte imballaggi trasporti roma; trasporto e imballaggio opere d'arte 
Our company was founded in 2005, after a twenty-year experience in the field of handling, packaging and transportation, mostly works of art, from the entrepreneurial spirit of Nino De Paola and Angelo De Paola who after significant experience gained in other national companies decided to put together one's professional background, thus constituting a solid company in the field of transport.
Our team is made up of personnel with specific skills and continuous training to be always at the forefront with the new methods of carrying out work and services, with particular reference to the handling of packaging and transportation of works of art of each guy.
What differentiates us from other companies is the determination in reaching the objective and personal responsibility in the projects followed, it is not by chance that we hold ISO 9001: 2015 quality certification for handling the packing and the transport of things third parties, with particular reference to art goods.
The full satisfaction of our customers has always been our philosophy of work, a constant commitment to improving the offer of services, which has ensured that among our customers there are public and private structures that know they can fully rely on our professional commitment .
... who has made an art of transport!
movimentazione trasporto opere d'arte imballaggi                                                                                                                                                                                                                        Rosa dei Venti Srl
What we do
trasporti opere d'arte imballaggi trasporti roma; trasporto e imballaggio opere d'arte
Our services
> Transportation of works of art
> Packaging construction
> Trucking in Italy and abroad
> Removals
> Specialized personal supply
> Custom transport
> Preparations for trade fairs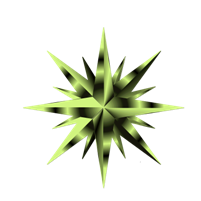 trasporti opere d'arte imballaggi trasporti roma; trasporto e imballaggio opere d'arte